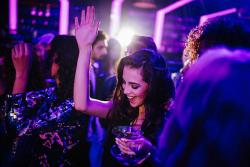 If you are on this website and reading this article, you are likely someone who has a fuck buddy, has had one in the past and would like a new one, or are new to the adult dating world of no-strings-attached relationships but would like to try it. Whatever your reason for being here, you have also likely had a rather dry year compared to other years. The COVID-19 lockdown has mean t areal dearth of opportunity. The find and meeting of new potential fuck buddies is, in fact, the hardest part. The rest of it tends to take care of itself. Sex is so much a part of who we are and what our bodies need, that our bodies know what to do and how to do it! They will drive the rest… you just have to meet someone first. The coronavirus put the brakes on this in a major way. The usual places that one might meet someone in person closed down, pubs were not visited on a Friday night, clubs were not open to take people in at 1am, it was a difficult time for those looking to hook up. Even the work environment, somewhere that could almost certainly assure a workplace romance however fleeting, ceased to be somewhere you could meet someone as everyone moved to zoom, teams, and other forms of online communications. It has been a tough year. That is all about to change.
Freedom Day arrived just as the last seconds of Sunday 18th July slipped away with no one to mourn their passing. As of Monday 19th July, here in England, all restrictions were lifted. No more mask wearing, no more social distancing, no restrictions on going into work or other places. The social gathering places boomed! Clubs opened on Sunday night, bars packed out, restaurants reopened. A feeling of positivity about the future swelled, and this has created the opportunity to hook up again in a way that did not exist before. I am not talking about Freedom Day itself, I am talking about the coming weeks.
It is true that the 18/19 July night out was a big one, but actually I think the coming weeks are the more important ones. Yes, a lot of people went out to hook up that night, but more people will be doing so in the coming summer month. Sunday night is not the best night to be going out, and a lot of people were still nervous or looking for something extra to give the confidence to go out. A lot of them will have been single for a while, so everyone is looking to get laid.
So if you are looking for a fuck buddy, now is a really good time to be putting yourself out there. Enjoy the low hanging fruit.