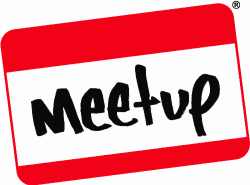 When meeting a fuck buddy, the search can sometimes feel like a lot of hard work. You have to find someone, talk to them, maybe they like you maybe they don't. If they do like you, you then have to see if you are on the same wavelength and if there is a shared understanding you can come to. Again maybe you do, maybe you don't. There can be a lot of attrition from those you first spot as a potential friend with benefits and those that "make the grade" and you actually hook up with. Then there is the question as to whether you chose to hook up again following that first time. It can be a lot of hard work. This is one of the reasons we set up the f-buddy website, to make this process easier for everyone looking for another like-minded person who wants the same thing as them. All that time spent filtering people can be hard work and sometimes not that much fun. Wouldn't it be great if there was a technique to make it more fun? Well, there may well be. Consider joining a common interest club and meeting someone through that.
Common interests can be almost anything. From physical activities like rock climbing, hiking and running, through to board gaming or film clubs. Do you enjoy reading a lot? Then joining a reading club is a great idea. Like to sing? Join a choir! Joining a common interest club that you enjoy means spending time doing something that you already enjoy doing. Time spent doing the activity is never going to difficult, or wasted because you are going to be enjoy the activity in its own right. The fact that you are also meeting people that you fancy that you might want to also sleep with is a bonus on the top.
You also have a higher chance of success in these environments. Everyone wants to sleep with someone who is happy, likes their life and is fun. When you are engaging with something that you like and enjoy you are going to be naturally sparky and upbeat. This means you are going to be more attractive which makes your chances of having a hook up or picking up a fuck buddy is much higher than usual. This also becomes "NET" time: "No Extra Time". Since doing the club is something you enjoy anyway, you are spending your time wisely having fun without having to spend extra time on the seduction process. A lot of that will take care of itself, all you have to do is ensure that you are direct with the person(s) that you like to see if something comes of it.
So, consider a local interest club as a way of finding a fuck buddy. It is a considered, efficient approach.