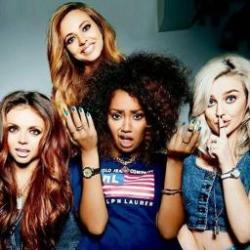 People who set up a fuck buddy relationship are focused on one main thing – the sex. This is also true of other, similar, relationships. Finding a friend with benefits, a hook up, a one night stand… these are all things were the focus is on the sex rather than the other things. There are many benefits and advantages of this. The main one is that the sex is likely to surpass, in both quality and quantity, the sex that would otherwise be had in a more traditional relationship. As the purpose behind the coupling is the sex, there is often a greater openness as to ones desires and wants. Since you get honest, timely feedback on how the sex sessions go, you are in a much stronger position to be able to refine your technique in that regard! You both become better lovers for it, and this is to the benefit of you both! Getting better at sex really is a win-win outcome for both parties as both people have a better time for it. So what is the sex to not-sex ratio that comes out when you are together in a fuck buddy relationship compared to one that isn't? Let us examine this issue now.
In a standard relationship
In a standard relationship, you spend a lot of time doing other things. You go out, you support each other through hard times, you celebrate in good time. More than this, you end up doing a lot of practical (boring) things together that have nothing to do with growing your relationship both either in or out of the bedroom. Going shopping for food together, sorting out the laundry, tidying houses, building furniture, sorting out your taxes… the list is endless and all of these things do not help the couple as a "couple". The amount of time that someone has sex in comparison to the other stuff is rather small indeed!
In a fuck buddy relationship
In a fuck buddy relationship, most people have sex every time they meet up! That is not to say that they don't do other things… but if we ignore sleeping, when it comes to waking hours, the ratio can be as high as 50/50! A few hours to chat, drink or eat, as you slow roll yourself into the bedroom. Then a few hours of play time at its best! For most people the ratio is lower of course, but when compared to that of a normal relationship, the person with a fuck buddy is getting a bucket load more sex for sure!