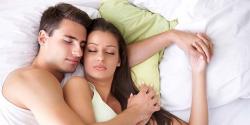 In the world of adult dating, one of the biggest thing we focus on is finding and keeping a fuck buddy. This makes a lot of sense. Sometimes finding someone to have a hook up with can take time and effort. This can often be the biggest barrier to a great sex life. Once you have a fuck buddy or a friends with benefits relationship set up and in place, it can be that the rest slots into place. You also have someone else who is helping you get there too! With that in mind we often spend a lot of time focusing on the external. How we look, what other people think of us, how to get to the close. We often neglect to spend time or effort thinking about ourselves and how we can be better fuck buddies. When I say this, I do not only mean a better fuck for the other person, I also mean a better fuck buddy for ourselves. Having a good time in bed is as import for us as for the person we are hooking up with, so a little time and effort working on ourselves can be a great thing. With that in mind, here are my top tips for how to be a better fuck buddy.
Learn about your body

Take some time to explore your own body. This applies whether you are a man or a woman. Understanding your own body and how it works is key to having great sex. Your fuck buddy can't read your mind, so if you know your body, you can better guide them to the ultimate pleasure of you both.
Know your turn offs

If you know what turns you off, you can simply eliminate them from the sexual encounter. It is easy to get rid of them, knowing exactly what they are can take time though. Once you spot a turn-off, make a mental note and then be sure to mention it to your fuck buddy.
Exercise

Keep in great shape will lead to great sex. I would particularly recommend that you do kegel exercises which will help to grow and tone key internal muscles that are used during sex. A good set of kegels with some other body toning exercises every week will make all the difference!
So there are three top tips to being a better fuck buddy. Have fun!