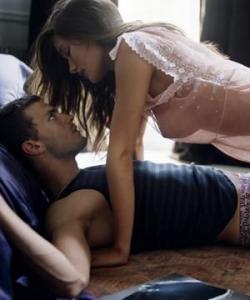 Everyone wants to be good in bed. Whether they want to be good in bed for themselves, for the other person if they are a pleaser, or both(!) everyone would enjoy being better in bed. For most people, both of these reasons align. If the person you are sleeping with is having a better time, then you are also having a better time, so it really is generally a win-win. On the adult dating circuit this can be even more important. When you have a fuck buddy (or you first pick up a fuck buddy) the focus is on the sex. If you are not good in bed, or if at the least there is no potential for the sex to be good (because we all have our performance stunted on the first time that we sleep with someone new) then that person is not going to want to come back for seconds (or possibly even stick around for seconds that same evening). If the quality of sex improves with time and experience with your partner, it is really important to ensure that you actually have sex multiple times with the fuck buddy you hooked up with for the first time. A good friends with benefits relationship is one that lasts, and that means that the sex is good! So how can you be better in bed? Well, if you are a man look no further. Here are some top tips on how to be a god in bed in the first in our series on sex advice for men.
Yes, use your sexual organs, but also use your mouth
On the face of this it may sound like I am telling you to always go down on your partner. Whilst that is rarely a bad choice, in this case this is not the message. Talk to your fuck buddy. By expressing your desires, what turns you on and turns you off, you will have a better time in bed and they will have a better time for your enhanced engagement and enjoyment. So even the first time you hook up, talk to your fuck buddy.
…that being said, also use your mouth!
It has been shown in studies that women, unlike men, require a greater diversity of sexual stimulation in order to orgasm. Men are simple creatures, women less so. With that in mind, do go down on her and ask her what gets her going. Once she tells you, you will seem like a god for following through on the advice.
Have sex elsewhere than the bedroom
Yes, the bedroom is comfortable and the most obvious place to have sex, but actually you should consider taking it elsewhere. There is an enhanced excitement from taking sex to more unusual places. The science points at increased sex when in other countries or whilst on holiday, but to be honest just sleeping with your fuck buddy in the kitchen or living room is enough. So, get it on elsewhere.
So there are out starting tips. Come back for more advice later in the month.