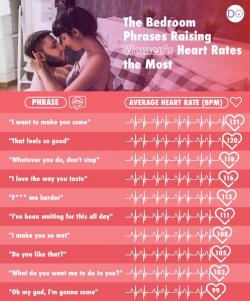 Welcome to the fuck buddy website, where we help like minded adults find each other for some no strings attached fun. We have been running a series of sex advice articles aimed at men who want to be a god in bed. When I say god, I do mean "god" and not just "good". Most sex is already "good" by virtue of the fact that you are having it. The best sex is the sex that you are having right now! Want to take your good, to great and eventually to god? You have come to the right website! Whilst our primary purpose is to help people find a fuck buddy or a no strings attached relationship, we also pride ourselves on helping people stay in those relationships or, at the least, make the most of them when they are happening. One of the ways we can help you do that is by helping you to be better in bed. Following on from our last article on how to be a god in bed, here are some more of our top tips to help you excel when it matters.
Talk dirty to your fuck buddy
It is a simple thing to do yet a daunting one for a lot of people. Talking dirty can take you out of your comfort zone if you are unused to doing it. A lot of people can get quite nervous when trying to talk dirty. We wrote a longer article on dirty talk here which you can read, but in short talking dirty really can lead to bigger and harder orgasms. It can deepen the pleasure, strengthen the bond. If you are not sure where to start, the easiest thing to do is to tell the person what you are going to do to them before you do it. Then tell them what you are doing as you are doing it. The extra engagement verbally can really take things to the next level.
Get a sex toy for her
Stimulating the clitoris is a really important part of bringing a woman to orgasm. If you want to be a sex god then you have to do this. Some women need really strong stimulation and some women need machine levels of stimulation! So get involved and get a sex toy. A small vibrator in a drawer, ready for the right moment, can go a long way.
Get a sex toy for yourself
Gods have a great time in bed themselves. Gods have a great time, so consider getting yourself a sex toy to spice up your own sex life. Show your fuck buddy how to use it. If it makes you come, she will feel all the better for bringing you to orgasm.